Energizing the body & nurturing the spirit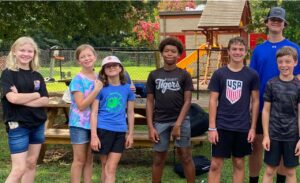 PES offers a Middle School Service Camp every summer to rising 5th-9th graders.
A healthy body leads to an active mind. That's why Palisades Episcopal School students enjoy twice weekly physical education classes to pave the way for healthy living.
Games, outdoor play, gardening, tennis and golf are included to teach cooperation, skill development, sportsmanship and overall good health. PES caters to students' individual interests and even offers afterschool clubs like Girls on the Run and CrossFit to enhance physical development.
All of our efforts combine to create a lifelong love of good health and true well-being.
PES coaches create championship teams that teach leadership, teamwork, sportsmanship and the joy of working toward a shared goal. The PES Gryphons proudly compete in the Charlotte Gaston Athletic Association with conference titles in basketball, golf, volleyball, cross country and flag football.
PES, I love you
because you
keep me
healthy.
PES Equestrian, a USHJA recognized riding program, offers a unique opportunity for students in grades 3-8 to learn good horsemanship, sportsmanship and rider skills. Classes meet weekly at the Palisades Equestrian Center and focus on the English Hunter Jumper riding style. PES is a United States Pony Club Riding Center, so we follow their curriculum with classroom and hands-on units on grooming and safety, plus equine anatomy, first aid and health care.
Equestrian builds confidence, self-reliance and physical fitness — and can be enjoyed for a lifetime. For more information, email the Director of Equestrian with questions or schedule a visit to see our breathtaking facility.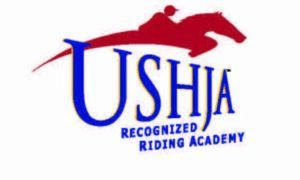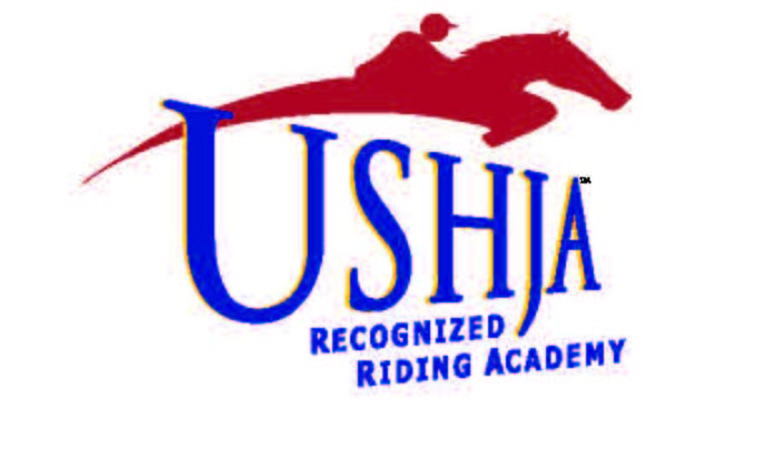 At PES, we help students find the joy that comes from finding a deeper purpose in life and making a positive difference in the world.
That's why we pair the Episcopalian practices of prayer, faith study and chapel with service learning to help students figure out what they love and to have the courage to stand by their convictions. While we are a Christ-centered Episcopal School, we affirm and welcome the faith perspectives of all our students and families to create a comfortable atmosphere of belonging, kindness and grace.
PES helps students connect the head to the heart. When students blend what they learn with who they are and what they believe, something wonderful happens – they see the impact they have on others.
We gently guide our students to apply their individual passions to meaningful, relevant projects that make a real and positive difference in the world.
Our program helps students find the joy in citizenship and helps them create ongoing relationships in the local community. Service learning at PES fosters the civic values of integrity, courage, responsibility, compassion and hard work to build the strong foundation that bright futures rest upon.
PES views The Arts as a universal language that inspires acceptance, community and creativity. That's why it is an essential part of our students' weekly education experience. Years of research show that music and art instruction is closely linked to academic achievement, social and emotional development, civic engagement and equitable opportunity, and directly impacts motivation, concentration, confidence and teamwork, thus inspiring students to embark on a lifelong journey of joyful learning.
PES Opportunities in the Arts
All PES students enjoy the unique opportunities to perform in a full-length musical, join the Gryphaliers chorus ensemble and participate in the Annual Eleanor Neal Talent Show.
The PES music curriculum teaches basic musical concepts like beat, rhythm, pitch, scales and notation. Students are also taught the art of singing, receive instruction on different types of musical instruments and explore different music styles for weekly chapel songs and other performance events throughout the school year.
100% of students receive weekly music and art instruction as part of their core curriculum.
Join us at your convenience to discover the best of education.
Palisades Episcopal School is devoted to preparing students for a rich, full and successful life after leaving our program. In fact, our former students are award-winners who go on to participate in clubs, the performing arts and sports on both the high school and collegiate levels. After college, PES graduates enjoy roles in leadership and service. To learn more about life after PES, see what PES grads are up to.
PES is proud of our students' accomplishments. It is a great honor to share our list of high school and college acceptances.
An informed community is an involved community. Stay up to date on the latest happenings at Palisades Episcopal School.
PES, I love you
because I
belong here.
Whether your student wants to join us full time or drop-in on occasion, PES' Afterschool Program offers fun, flexible and convenient opportunities for enrichment. Our program features weekly themes with art, music, reading, drama and physical education activities designed to engage minds and ignite hearts. For more information or to register, please contact our Afterschool Director.
Afterschool Program Rates
5 days: $345/month
4 days: $280/month
3 days: $220/month
2 days: $160/month
Drop-in: $30/day
In addition to our Afterschool Program, PES students are also able to enroll in a variety of exciting Afterschool Enrichment Opportunities offered by off-campus organizations. For the 2023-24 school year these offerings include:
Chess Club
Horseback Riding Lessons (in partnership with The Palisades Equestrian Center)
Music Lessons (piano and guitar)
Golf
Summer Programs (Camp Gryphon)
Nothing is as joyous as the free-spirited fun of Summer Camp. That's why PES created a camp program to allow children to create happy memories that last a lifetime. Our 2024 Summer Camp offerings, details and registration access will be available this spring.