The PES Fund gives those who love our school an opportunity to give back to our students. Your gift directly impacts each and every one of our students, from creating a compelling campus to keeping tuition costs within reach. Joyfully GIVE TODAY!
To see the impact of your gifts, we invite you to schedule a time to see our campus and witness the wonder that PES teachers create every day.
Every spring, PES hosts an exciting event designed to raise awareness and support for our school. After all, the need for joyful learning never ends and touches hearts far and near. Our Annual Auction this year is scheduled for Saturday, March 2, 2024.
PES Partners Corporate Partnership Program offers businesses a chance to make a positive impact in the community while sharing their message with Palisades Episcopal School families and guests. Three partnership levels allow you to reach consumers in your community while ensuring our students enjoy a joyful love of learning for years to come.
Interested in becoming a PES Partner?
Contact our Director of Advancement for the benefits of becoming a PES Partner and to learn more about the ways your company can make a big impact. Ready to commit? Click HERE to join our team of partners.
Be sure to explore the good company you'll keep with our existing partners.
Please review our Annual Report.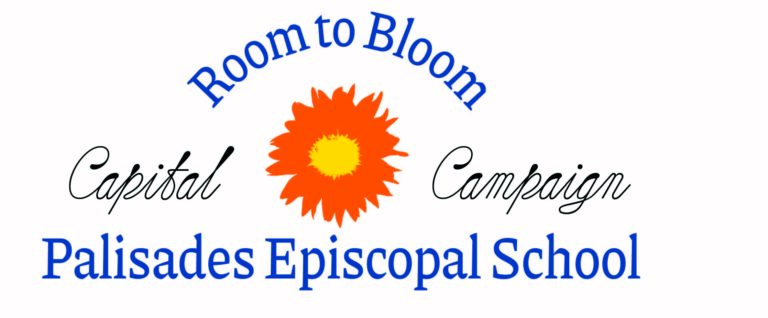 As the rising demand for a PES education exceeds what our current facilities can support, PES is launching our $4,500,000 Room to Bloom Capital Campaign to build a new, first-rate academic building that can accommodate our increasing student population. This transformational new facility will allow PES to remove our modular classrooms and move all students into permanent facilities. It will also provide PES with much-needed room to grow our enrollment to 350 students over the next five years.